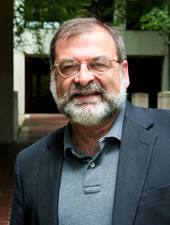 Washington & lee law professor James Moliterno will present at the thirteenth annual Symposium on Legal Malpractice & Ethics at St. Mary's Law School in San Antonio, TX on February 28, 2014.  The symposium will feature discussion of practical issues that attorneys and judges face daily, as well as forward looking trends in the legal malpractice and ethics fields.
Professor Moliterno will present  "Why Lawyers Do What They Do" reporting the findings of a survey conducted of Virginia lawyers. The survey asked lawyers about their motivations for doing things required by the ethics rules.  Among the possible motivations were fear of bar discipline, fear of malpractice, to gain more clients and keep current clients happy, and to do the right thing without regard to the consequences.
Read more about Professor Moliterno's work here.