Washington and Lee law professors Christopher Bruner and David Millon will speak on theories of the corporate form at the UCLA School of Law on April 11-12, 2014.  Titled "Competing Theories of Corporate Governance," the conference is sponsored by UCLA's Lowell Milken Institute for Business Law and Policy and organized by Professor Stephen Bainbridge, UCLA's William D. Warren Distinguished Professor of Law.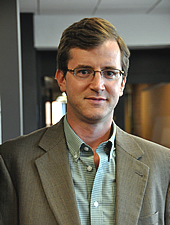 Over recent decades, a number of theories have been advanced to describe the balance of power between shareholders and boards of directors, on the one hand, and the aims toward which corporate decision-making ought to be directed, on the other.  Professor Millon will critique one such theory, the "team production" model, and Professor Bruner will discuss the implications of various theories for judicial review of director decisions.
Read more about Professor Bruner's scholarship here, and Professor Millon's scholarship here.