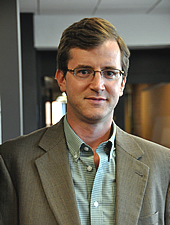 A review of Washington and Lee law professor Christopher Bruner's book, Corporate Governance in the Common-Law World: The Political Foundations of Shareholder Power, has been published by the Cambridge Law Journal. The review was authored by Dr. Marc Moore, Reader in Corporate Law at the University of Cambridge Faculty of Law.
Professor Bruner's book, published in 2013 by Cambridge University Press, examines the corporate governance powers possessed by shareholders in the U.S. and other common-law countries. Bruner finds, contrary to popular belief, that shareholders in the U.K. and other common-law jurisdictions are both more powerful and more central to the aims of the corporation than are shareholders in the U.S. Bruner's theory is that relatively robust social welfare protections in countries like the U.K., Australia and Canada have freed up their corporate legal systems to focus more intently on shareholder interests without giving rise to "political backlash" – because other legal structures accommodate the interests of employees.
In his review, Dr. Moore concludes that Bruner's "outstanding work represents a highly innovative and influential contribution" to the growing body of socio-political literature on corporate law.  Moore elaborates:
[T]his book is a work of monumental significance and scholarly craft. It is impeccably researched, beautifully written, and its claims are both forceful and highly persuasive. It is an absolute must for anyone seeking to form a holistic understanding of how corporate law and governance relate to their broader social-institutional context, as well as an excellent primer on the key comparative features of the world's principal common law systems. In writing this pioneering work, Bruner has undoubtedly earned the right to sit at the very top table of international corporate law scholarship. One can only hope that future research in the field will advance this fascinating line of enquiry yet further.
The complete review is available here.  Read more about Professor Bruner's scholarship here.