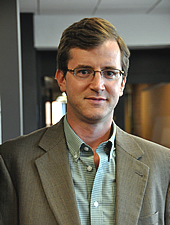 A review of Washington and Lee law professor Christopher Bruner's book, Corporate Governance in the Common-Law World: The Political Foundations of Shareholder Power, has been published by the Business Ethics Quarterly. The review was authored by Anita Anand, Professor of Law and Academic Director of the Centre for the Legal Profession at the University of Toronto Faculty of Law, and William Muir, a former Editor-in-Chief of the University of Toronto Faculty of Law Review who was a research assistant for Professor Anand.
Professor Bruner's book, published in 2013 by Cambridge University Press, examines the corporate governance powers possessed by shareholders in the U.S. and other common-law countries. Bruner finds, contrary to popular belief, that shareholders in the U.K. and other common-law jurisdictions are both more powerful and more central to the aims of the corporation than are shareholders in the U.S. Bruner's theory is that relatively robust social welfare protections in countries like the U.K., Australia and Canada have freed up their corporate legal systems to focus more intently on shareholder interests without giving rise to "political backlash" – because other legal structures accommodate the interests of employees.
In their review, Anand and Muir conclude that Bruner's book "offers a unique and welcomed approach to the study of comparative corporate governance," elaborating that:
Christopher Bruner is to be commended for his thorough survey of corporate governance theories and the wealth of historical information about the sociopolitical circumstances surrounding the formation of each of the four common-law countries' governance regimes. Bruner's explanation and historical analysis of the pivotal position of labor is an original lens through which to examine corporate governance in common-law countries….  Without doubt, Corporate Governance in the Common-Law World is a highly commendable work and provides an excellent counterpart for further empirical investigation.
The complete review is available here.  Read more about Professor Bruner's scholarship here.