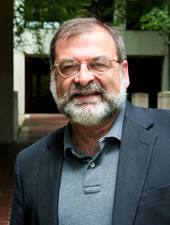 Washington and Lee University Professor Jim Moliterno has published the first book in a new series from West Academic Publishing focused on experiential education. The book, titled Experiencing Civil Procedure, is the first primary Civil Procedure course book to incorporate skills assignments into the book. The book actively involves students in the application of civil procedure concepts. It Includes three simple simulation cases, one contracts based, one torts based and one blended case. Sample documents from real cases are also included. Students using this book will engage in experiential learning exercises, including drafting the jurisdictional allegations for complaints, drafting very simple pleadings and motions, and responding to supervisor email messages. The book contains the statutes, rules, and edited cases that are the staples of traditional Civil Procedure casebooks, incorporating them into an experiential learning approach.
Prof. Moliterno, who is the editor of the series for West, discusses this book and the project in the video below:
[youtube=http://youtu.be/-z8d1kDfHqs]
Prof. Moliterno also recently published a book on how the U.S. legal profession responds to crisis. The book, The American Legal System in Crisis, covers everything from recent challenges such as the explosion of technology and globalization back to the waves of immigration in the early twentieth century, examining how the legal profession reacted to these events. Prof. Moliterno argues that through all these events, the "legal profession has tried to maintain the status quo by retreating to its traditional values and structure and throwing up walls to block whatever threatens it." You can read more about the book in this press release.